ACA Award for the Best Student in the Master of Science in Finance and Economics
The first annual FDEF Partnership Gala was held on Wednesday, 23 November at Cercle Cité in Luxembourg. The event welcomed over 100 participants including representatives from the University of Luxembourg, as well as many private and institutional partners of the Faculty of Law, Economics and Finance. A celebration of both partnership and academic excellence, all 2022 FDEF laureates were honoured and officially presented with their awards and prizes by our sponsors.
ACA is proud to support students by awarding a scholarship of 2,500 euros to the student with the highest average (average value of final grades accumulated in the course and in the thesis). Thus, Marc Hengen, Administrator of the association presented the ACA Award to Viktoria Sergeyevna PERVUKHINA.
Congratulations!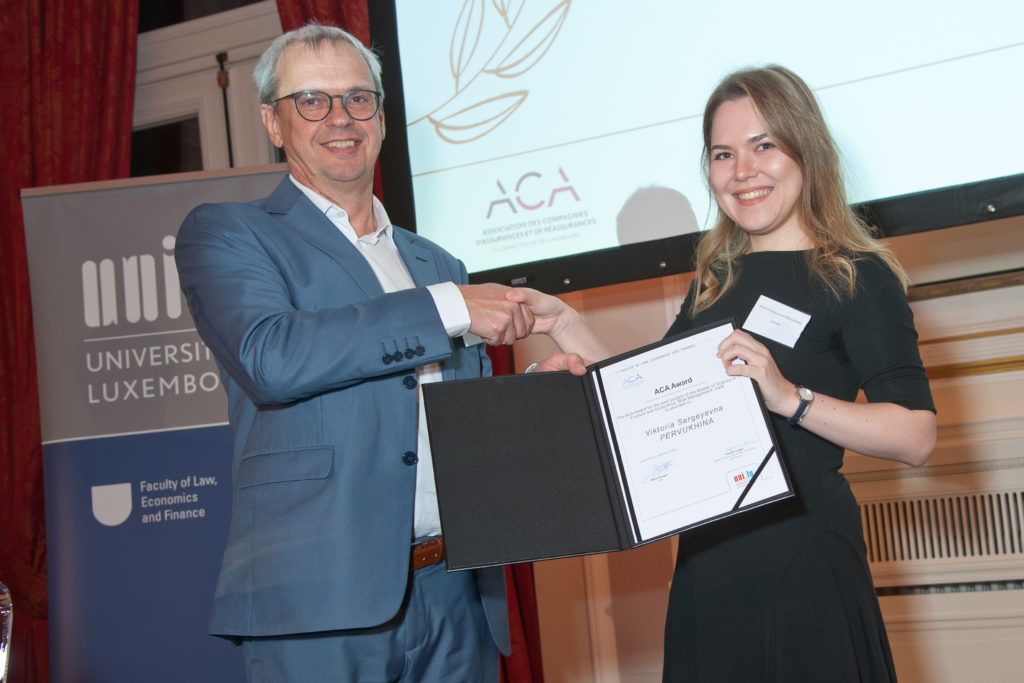 Rector Stéphane Pallage and Dean Katalin Ligeti opened the ceremony with welcoming words highlighting the importance of building and maintaining partnerships between the University and external actors. Prof. Ligeti thanked all partners for their role in helping the Faculty fulfil, and go beyond, its missions of research, teaching and service to society.
A networking cocktail, permitting students, partners, FDEF professors and administrators to exchange and get to know one another further was organised to conclude the event in a convivial atmosphere.